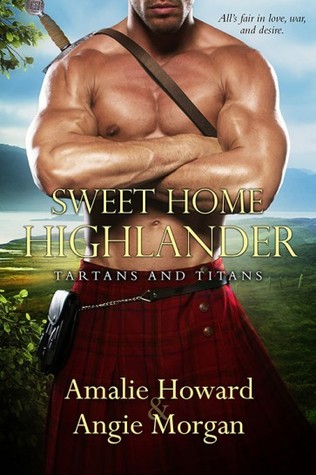 Synopsis
Lady Aisla Montgomery has a perfectly tolerable marriage...as long as her husband stays in Scotland and she in Paris. But now, years later, she wants only one thing—a divorce.
Niall Stuart Maclaren, the rugged Laird of Tarbendale rues the day he met his beautiful, conniving wife. Though the thought of her incites a bitter and biting fury, no other woman has ever stirred his blood as hotly. When Aisla returns to Scotland to sever ties, Niall agrees on one condition—one week with him for every year of desertion. Six weeks as his wife in his castle...in his bed...in exchange for her freedom.
Review
I love historical fiction and this book is simply amazing. It's well-written and has some very interesting characters. Especially, I loved both Ailsa and Niall. The story is emotional, full of angst, romantic, and quite humorous at times. I quite enjoyed reading it and would recommend it if you like historical fiction, especially those set in Scotland.
Lady Ailsa hasn't been to Scotland in six years. After her husband told her to leave she just never could return. So she lived in Paris and tried not to think about home or the man who broke her heart. Until her close friend and confidant reminded her of what she has left behind. So now she plans to return to Scotland one last time .... after that hopefully she will be able to move on with her life without the past haunting her every step.
Niall loved his wife and her betrayal hurt deep. No matter how hard he tries he cannot move on with his life. He thinks of her often and still desires her. But she hasn't been home in six years so he is beginning to wonder if she would ever return... and then she did, however, not for the reason he assumed.
After a long time Aisla and Niall are together, living under the same roof and it is obvious that they still have feelings for each other. There is too much unresolved tension between them and they need to deal with it. Maybe this time they will be able to end up happy... or perhaps it will be worse than before and neither will be able to recover from the heartache and betrayal ever again.
It's a beautiful story with lots of minor twists and turns which keep it interesting from the very beginning until the end.
P.S. I received a complimentary copy of this book via NetGalley.