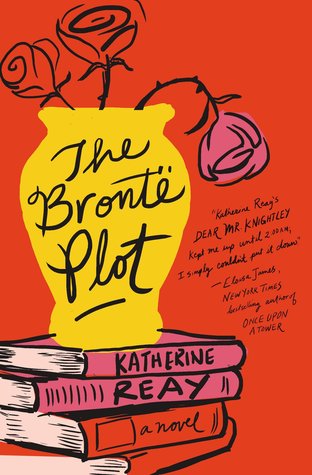 Synopsis
Lucy Alling makes a living selling rare books, often taking suspicious measures to reach her goals. When her unorthodox methods are discovered, Lucy's secret ruins her relationship with her boss and her boyfriend James—leaving Lucy in a heap of hurt, and trouble. Something has to change; she has to change.
In a sudden turn of events, James's wealthy grandmother Helen hires Lucy as a consultant for a London literary and antiques excursion. Lucy reluctantly agrees and soon discovers Helen holds secrets of her own. In fact, Helen understands Lucy's predicament better than anyone else.
As the two travel across England, Lucy benefits from Helen's wisdom, as Helen confronts the ghosts of her own past. Everything comes to a head at Haworth, home of the Brontë sisters, where Lucy is reminded of the sisters' beloved heroines, who, with tenacity and resolution, endured—even in the midst of change.
Now Lucy must go back into her past in order to move forward. And while it may hold mistakes and regrets, she will prevail—if only she can step into the life that's been waiting for her all along.
4-Stars Review
This book's name was the first thing that attracted me to it. I am a huge Bronte fan. Jane Eyre is one of my most favorite book. I am happy to say that I enjoyed it a lot. The story and characters are good but the thing I liked most about it was classic references and authors it drew on. There are many lessons to be learned from both Helen's and Lucy's experiences and I also liked the fact that unlike most fictions characters in this one are not so easily forgiven for their mistakes, in stead they earn forgiveness.
Lucy makes some bad choices as a book seller and that effects her relationship with her boyfriend as well as her mentor. She thinks that her faults our due to her family linage after all an apple doesn't fall far from the tree but in the end she realizes that her choices were her own and she alone can rectify her actions.
James is not happy with Lucy's dishonesty and it will take time for their relationship to heal. But now that Lucy is trying her best to change he is also willing to try.
In all honesty I didn't enjoy the romance/relationship aspect of the book. What I enjoyed was Helen and Lucy's trip to London and portrayal of human nature which is evolving in many ways yet somethings never change. Everyone reacts in their own way even when they are facing the same situation. I think this book has captured various hues of human personality quite well but didn't portray the depth of relationships as much as it could have maybe because it wasn't focus of the book. In any case I liked it and I think anyone who has interest in classics and art will enjoy reading it.