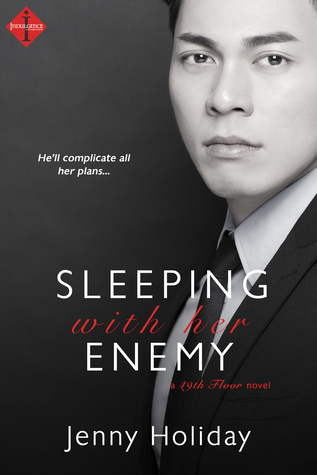 Synopsis



He'll complicate all her plans...
Amy Morrison is supposed to be at her wedding. But when her husband-to-be jilts her at the altar, a distraught Amy runs to the only place she feels safe—her office. Besides, everyone who works on her floor is at her wedding...except
him
. Dax Harris. Playboy, executive, and Amy's official office enemy.
While he and Amy don't see eye-to-eye on the best of days, Dax can't help but feel badly when he sees Amy mid-meltdown. Next thing he knows, he's gotten her good and drunk, and they're making out like two teenagers. And since neither of them want anything serious, why shouldn't they be frenemies-with-benefits? Because there is no possible way they could
ever
fall for each other...
5-Stars Review
A great romance! It is a must read for people who like romance between rivals/enemies. The storyline is very entertaining and its full of humour. I find it immensely enjoyable read. Its the best book I've read this month. This is the kind of light-hearted romance which I like the most.
Amy has a successful carrier and her whole life is planned out. She knows exactly what she wants and she is going to get just that. But all her careful plans fall apart when her fiance left her at the alter. She is upset and decides to hide in her office. One place where she might be able to forget all about Mason. Unfortunately she runs into Dax, her enemy. One person she hates and can't stand the sight of. But Dax turns out to be not so bad. He is sympathetic, takes her out for drinks and keeps her company in her worst time. After that two of them become sort-of-friends who are also attracted to each other. Amy is no longer looking for a relationship and Dax is a player so why not the have an affair?! One thing leads to another and soon they became frenemies-with-benefit.
I liked all the characters in this book. Especially Dax's sister Kat and his mother are bother very entertaining ladies. There are many laugh-out-loud moments in this book. In my opinion that is the best quality a book can possess. As I don't like books which are too much drama and emotions. This was a perfect read for me.