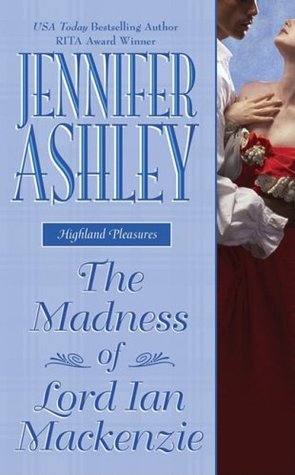 Blurb
The year is 1881. Meet the Mackenzie family--rich, powerful, dangerous, eccentric. A lady couldn't be seen with them without ruin. Rumours surround them--of tragic violence, of their mistresses, of their dark appetites, of scandals that set England and Scotland abuzz.
The youngest brother, Ian, known as the Mad Mackenzie, spent most of his young life in an asylum, and everyone agrees he is decidedly odd. He's also hard and handsome and has a penchant for Ming pottery and beautiful women.
Beth Ackerley, widow, has recently come into a fortune. She has decided that she wants no more drama in her life. She was raised in drama--an alcoholic father who drove them into the workhouse, a frail mother she had to nurse until her death, a fussy old lady she became constant companion to. No, she wants to take her money and find peace, to travel, to learn art, to sit back and fondly remember her brief but happy marriage to her late husband.
And then Ian Mackenzie decides he wants her.
4-Stars Review
It is an interesting historical romance. It is book one in a series but can be read as stand alone novel. The story revolves around Mackenzie family. They are all mad but Lord Ian more than his brothers. He is cursed with a memory that never lets him forget anything. Beth is widow and an heiress. She is about to marry a fortune hunter when she met Ian. Lord Ian liked her wanted her to marry him instead of the fool she was about to marry. After realising her mistake she decides not to marry at all and went to Paris.
In Paris she met Ian's artist brother Mac and his wife Isabela. What she did not anticipate was seeing Ian there. Apparently Ian had followed her. And now bent upon convincing her to marry him. But one thing he made sure she knew was that he cannot love. He was unable to feel emotions.
The whole Mackenzie family is surrounded with scandals. And there was the matter of two murders in which Ian was a suspect. But did he actually kill anyone or was he being framed by someone else? These are the questions which haunt Beth and now its up to her to find out the truth for once and for all.
The story is intriguing and well written. Its quite entertaining for those who like a little mystery along with a little romance. All the characters are well developed and it keeps readers entertained. I especially liked Beth's sense of humour and Ian's inability to understand jokes, somehow that made everything even more funny.