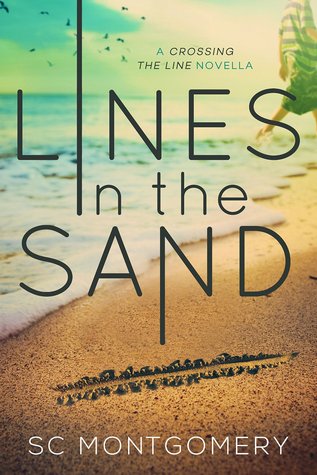 Two best friends. One emotional adventure.
When Reed Young and Jonah King unearth some mysterious remains at their favorite beach hangout, their summer is thrust into an exciting tailspin.
Determined to get to the bottom of the mystery, they embark on a heartrending journey to find out the truth . . . and make it right.
But neither of them expected the secrets they would find.
***Reader note***While Lines in the Sand is a standalone novella, appropriate for younger readers, it is intended as a prequel to Two Blue Lines, which continues Reed Young's story as he's forced into a situation nobody wants to find themselves in at sixteen. Read and enjoy at your own discretion.
5-Stars Review
It is a novella written for younger audience. Reed and Jonah are friends and this story gives an insight about their family lives and their friendship. The story starts when they found a bone buried in sand. They started investigation about it, asking questions. This led them to an old vet who revealed an incredible tale about the remains they have found. From all this Reed leans a lot about his own family and it makes him appreciate people in his life even more.
It is prequel to Two blue lines but can be read as standalone short story. It is well-written and quite entertaining story.